Content Writing in a Cookie-less World
Here's the thing about the good old days: you never miss them until they're gone. In the world of digital advertising, we're the living exception. Because today, we can still track users across the web to deliver relevant ads to targeted audiences. But the hand is ticking toward midnight. And the good old days are almost gone.
An Explainer


Today,

cookies collect your personal data as you frolic across the web. You shop around on Telescopes.com, then browse the New York Times. And lo, there on the Times website, you spy an ad for Telescopes.com. The ecosystem behind the delivery of that ad? It gets a little complicated. But the bottom line is this: cookies relay your browsing history to third parties who target you with ads so relevant, they're almost scary.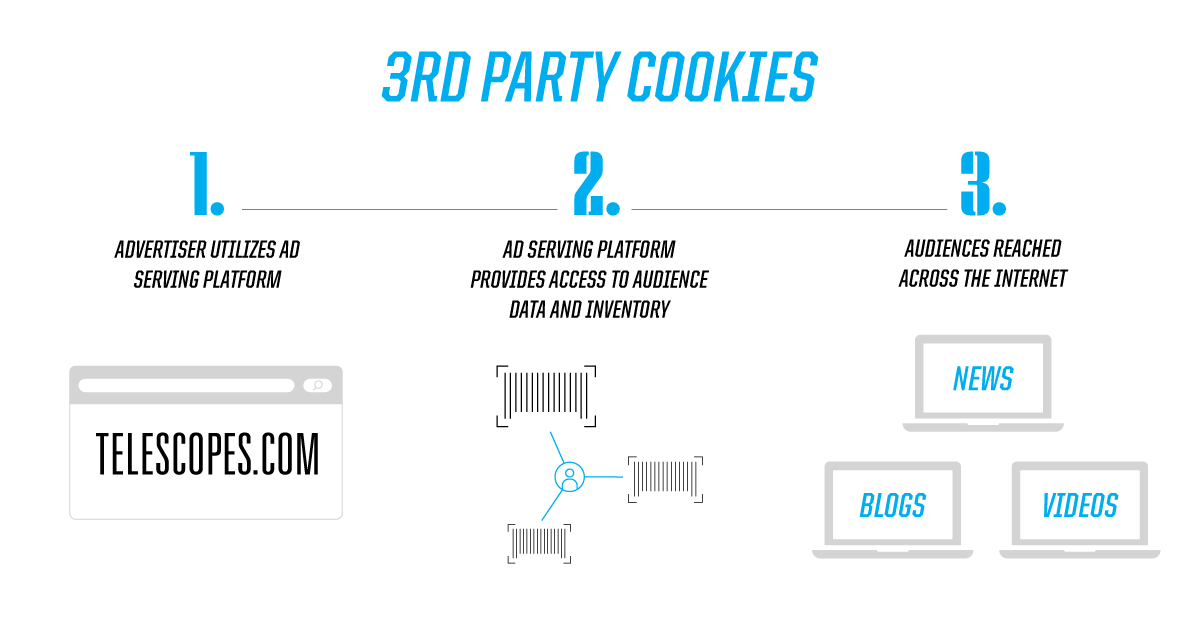 The Cookie Mass Extinction
Not everyone is wild about cookies, namely consumers and government regulators. So, they're going away. Apple's Safari and Mozilla's Firefox have already abolished cookies. And Google will expunge the digital trackers from its Chrome browser in 2022. Alas, you won't see those telescope ads on the New York Times anymore. And that's a crummy development for advertisers.
Implications for Content Creators
Content is a key pillar of modern marketing, and it's deeply entwined with cookies. Say I publish an article entitled "How To Build a Synthesizer From Scratch." That article serves two important purposes: 1) It positions me as a thought leader in electronics, electronic music and gadget building. 2) I can drop a cookie into your browser to serve you ads for synthesizer components. The second part of that equation is going away, and it requires a radical rethink of your content strategy.
Transactional vs. Informational
Let's keep going with the synthesizer metaphor. In the original example, I was teaching my audience how to build a synth. The content was informational, and I wasn't explicitly promoting my own products. What if we reimagined the article as a transactional sales tool? Here's how I would do it: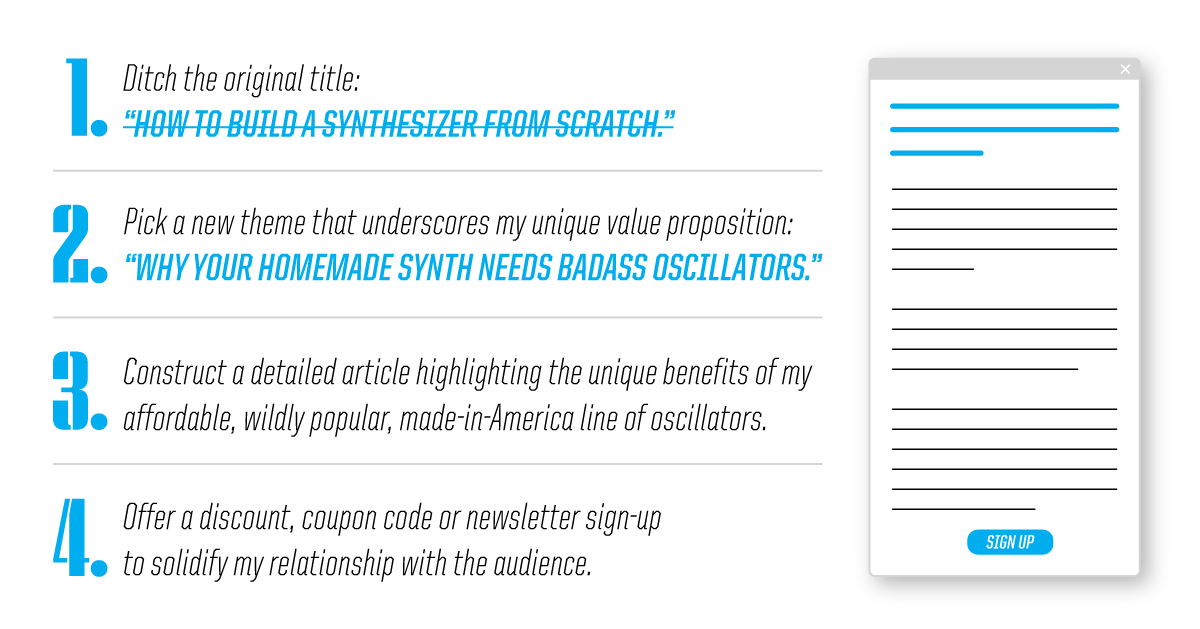 Qualified Traffic and Ancillary Content
By narrowing the scope of my content, there's a good chance I'll lose significant page views and site traffic. But that's okay. I'm not in the business of giving away free plans for homemade synthesizers. I'm in the business of selling specialized components to electronic music geeks.
What I lose in total traffic, I gain in qualified traffic. The eyeballs on my page are much farther down the marketing funnel. And by delivering transactional content, I greatly increase the odds of a sales conversion.
Here are some transactional content examples that could boost your bottom line:
Case studies

Partner success stories

Promoted events

Product demonstrations

Product brochures
There's more you need to know, so we have just what you need.
Attend Our Cookie-less Advertising Webinar: June 24, 2021 11 AM CST
A cookie-less internet changes everything, and we'll take a deeper dive in our upcoming webinar. Sign up today to hear from our panel of Google Certified digital experts. As Oklahoma's ONLY Google Premier Partner agency, we are uniquely positioned to help you tackle the challenges to come.
We'll also hear from special guest speaker Jeni Mariani, Google's Team Manager of Agency Performance. Together, we'll explore the future of campaign measurement, the impact of identity restrictions and new approaches to measure the impact of your marketing investments. It's a must-see for modern marketers.
Sign up to attend and join us online on June 24th at 11 AM CDT. Register today!