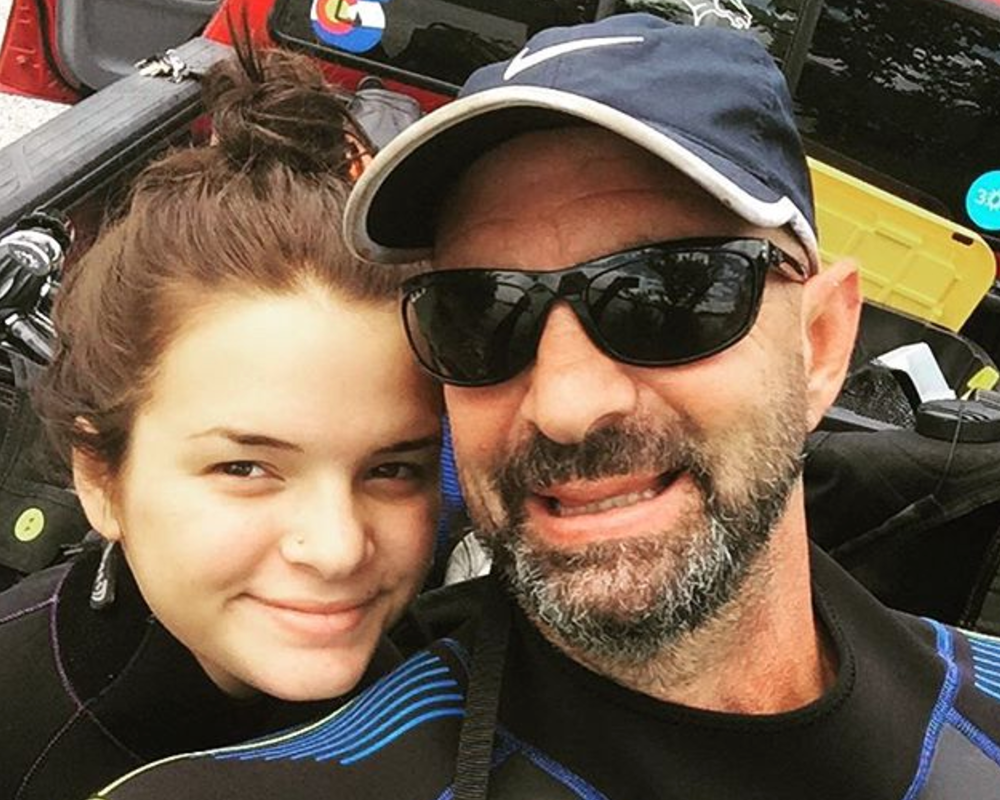 Employee Spotlight: Creative Producer Robbie Repola
Sometimes you run across a guy who's just "one of those guys." They've done it all, done it better than everyone else, and then done some more. No matter how cool your life has been or how great your stories are, his are cooler and better. He's like if James Bond had a wife and kids and lived in Edmond. His name? Repola. Robbie Repola.
This guy's life is part country song, part spy novel and part Hallmark movie all wrapped in a sitcom. He has: homesteaded in Alaska (where he was hit by a train). Run a bar at Harbor Town Golf Links — a regular stop on the PGA Tour (when he was 19). Been held up at gunpoint and arrested in Darfur (the only arrest he mentioned).
A music lover growing up, he owned a sound company and worked on stage with the likes of the Rolling Stones, U2, Pink Floyd, Megadeth and Bruce Springsteen and the E Street Band to name a few. He was asked to tour with the greatest rock band in the world — the Rolling Stones — on their famous Bridges to Babylon Tour in 1998, but turned the gig down because he had too much going on. WHO DOES THAT?!
Not enticed by the Glimmer Twins (Mick and Keith), he turned to video production. That's when things really got interesting. He has shot video in over 25 countries, including Rwanda/Darfur during the genocide, and Haiti after the earthquake. He has interviewed the richest of the rich, the poorest of the poor and just about everyone in between.
He has attended a Super Bowl, a World Series, the NBA Finals, the NHL Finals and the Olympics (I guess he's not a soccer fan).
So what is this cross between Chuck Norris and the Most Interesting Man in the World most passionate about? The simple answer is family. His wife Chelsey's health issues have created a unique and ever-changing family dynamic that has made the family bond closer and stronger. He's taken his kids to breakfast once a week since they were eight years old, and he now vigorously supports his kids' pursuit of their own passions. His son Weston has travelled extensively to studios all over the US to work with world-famous glassblowers. And Robbie scuba dives regularly with daughter Aracelli, who dreams of becoming a marine biologist. Mountain biking, water sports and skiing are also a big part of their lives.
Robbie still has the music bug and likes nothing more than attending a live show (any genre). He's also a very good amateur chef, as his legion of fans have noted.
From adventurer to suburban family man, Robbie injects VI with a tireless work ethic, his infectious positive attitude and equal parts bravado and humility reassuring teammates that he will figure out a way to get it done.
Sometimes you come across a guy who's just "one of those guys." One of those guys whose heart is big enough to do it all, do it better than everyone else and do some more – all with a smile.
Name is Repola. Robbie Repola.
(To check out another VI Employee Spotlight, learn about VI Marketing Strategist Caty Mills)