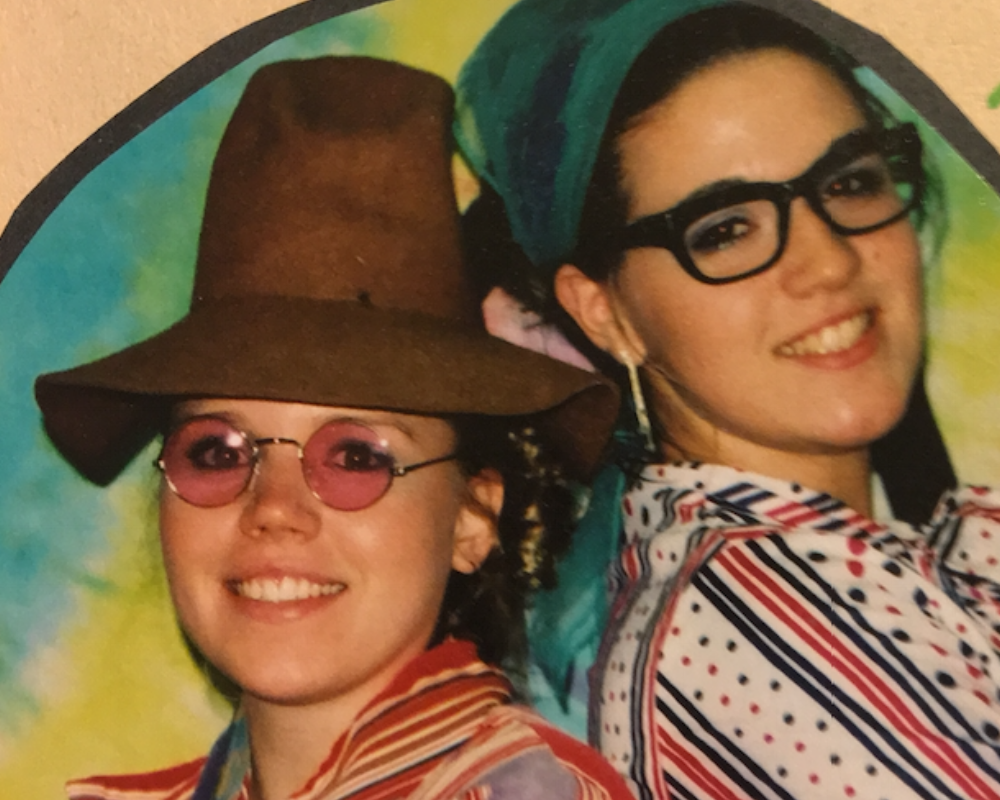 Employee Spotlight: Marketing Strategist Caty Mills
When Caty Mills was a little girl, she had a couple of imaginary friends named Tony and Oscar. See, Caty dreamed of being on stage and on the silver screen.
She grew up watching classic movies with her grandma and aunts. Movies like Breakfast at Tiffany's, An Affair to Remember, the Unsinkable Molly Brown and Seven Brides for Seven Brothers. And she wrote poetry, plays and stories. She often pretended she was on Broadway or in Hollywood, and that she was winning an Academy Award.
Because of those movies, and that time in Hollywood, Caty to this day has an affinity for classics, vintage things and antiques, a current day nostalgia for her grandmother's America. She confesses she would have loved to have been acting back then, being friends with Audrey Hepburn and winning Oscars!
Caty chased her dream through high school where she studied theater and loved being in school plays, musicals and in the show choir. She continued studying theater in college, but her shy demeanor kept her away from college play auditions. At the suggestion of her father, she majored in Mass Communications/Public Relations as a fallback plan. She went along with it because the major allowed her to write, and it gave her enough outside concentration hours to continue studying theater.
As a marketing strategist at VI, Caty has lost the shy demeanor, and now channels all of her theater love into her favorite pastime – the movies. Going to the movies is just about her favorite thing to do. Occasionally, she'll pick up a play and read it for fun, but like most movie junkies, it's the escape to the theater, the escape from reality for a couple of hours where you get to immerse yourself into someone else's life. Musicals are her favorites, but she can get lost in that giant screen for any good film.
Awards season is her favorite time of the year, as she will do her best to see all the buzzworthy movies and keep up with the winners. And she'll do so in the theater, which is so much better than watching at home (except of course if you want to catch a classic on Netflix).
To steal a line from an old song, "Is a dream alive if it don't come true?" For Caty Mills, it is – every time the lights go down in the theater.
(To check out another VI Employee Spotlight, learn about VI SEO Coordinator Sara Naatz)