VI Employee Spotlight: David Hinds
David Hinds is Oklahoma City.
You'd think a metropolitan area home to 1.3 million people couldn't be personified into a single soul, but there stands David. At a staunch 6'6, he's big. And with an easy-going attitude and warm personality, he's friendly.
The "Big Friendly" has a nice ring to it.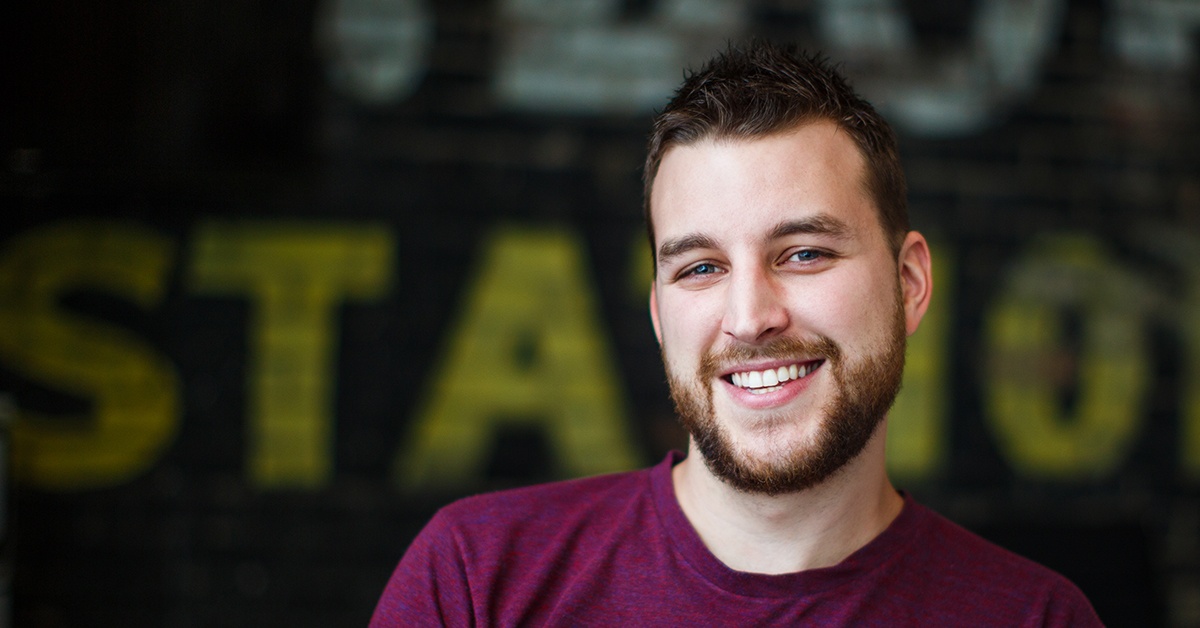 Like OKC, David is blossoming with creative flair. His artistic intelligence is rarer than a Cattlemen's steak, and his design skills are more eclectic than the Paseo Arts District. Growing up, he honed these skills filling sketchbooks with drawings of shoes and cars.
Eventually, his abilities landed him a position at VI as a creative intern, and later a full-time job. Now, the 6-year VI veteran Art Director continues to produce award-winning work for a variety of clients throughout OKC and the entire region — in some cases permanently embedding his mark on the city he loves.
Some of his most notable work you may have seen on the big screen. In 2015, OKC Mayor Mick Cornett produced a feature-length documentary about the history of OKC. David and VI worked directly with the mayor designing the branding and motion graphics for the film. It was a privilege, says David. "Seeing your poster up next to feature films and your name in the credits on the big screen? It's a pretty cool deal."
See his work here.
OKC is a foodie town. David is a foodie.
It seems almost every day an intriguing new restaurant or bar opens up in the city. David's been to all of them. An avid visitor of OKCtalk.com, David always has his finger on the pulse of what's new and upcoming around town. But he doesn't just eat. He cooks too — and rarely the same thing twice. He likes going freestyle, eyeballing measurements and experimenting with new combinations of ingredients for every meal. His spice cabinet is a cathedral and the food he makes is immaculate. He even took home first place in the amateur division of VI's 2013 Carne Diem Chili Cook-off.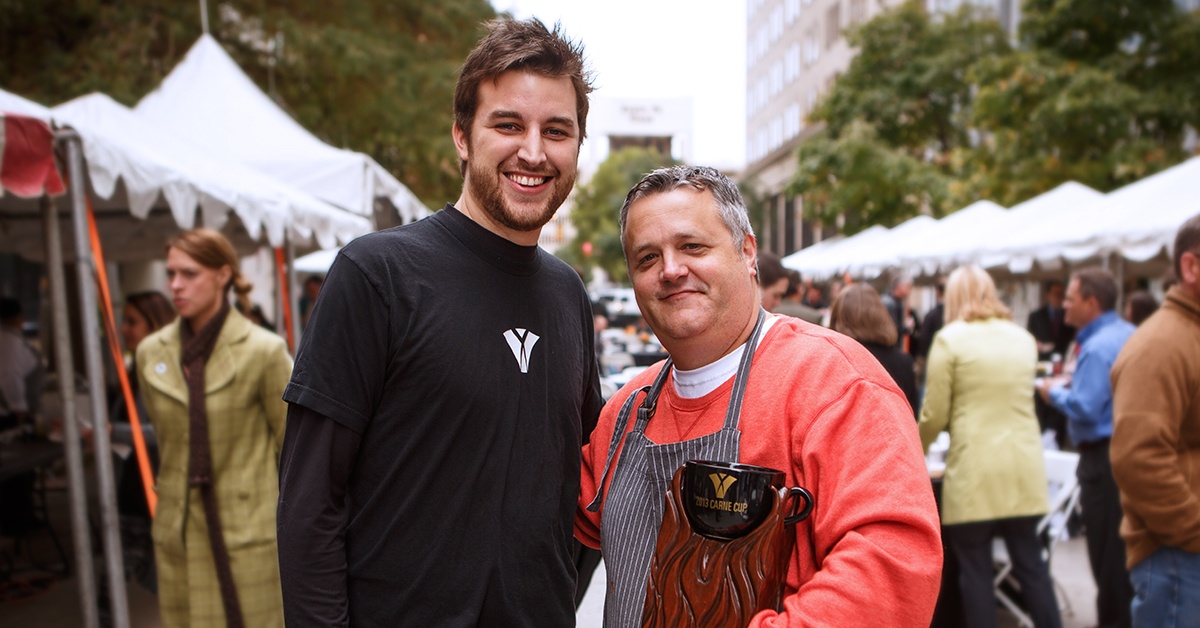 He knows all the OKC hot spots. He's tried all the food. And for proof, he's taken pictures of just about all of it. Outside of work, you can find David exploring the city with his Fuji X100S in hand. Finding and capturing the natural (and unnatural) aesthetics of the city has slowly but surely evolved into one of his favorite things to do.
"Photography forces you to observe and find unique perspective with things around you"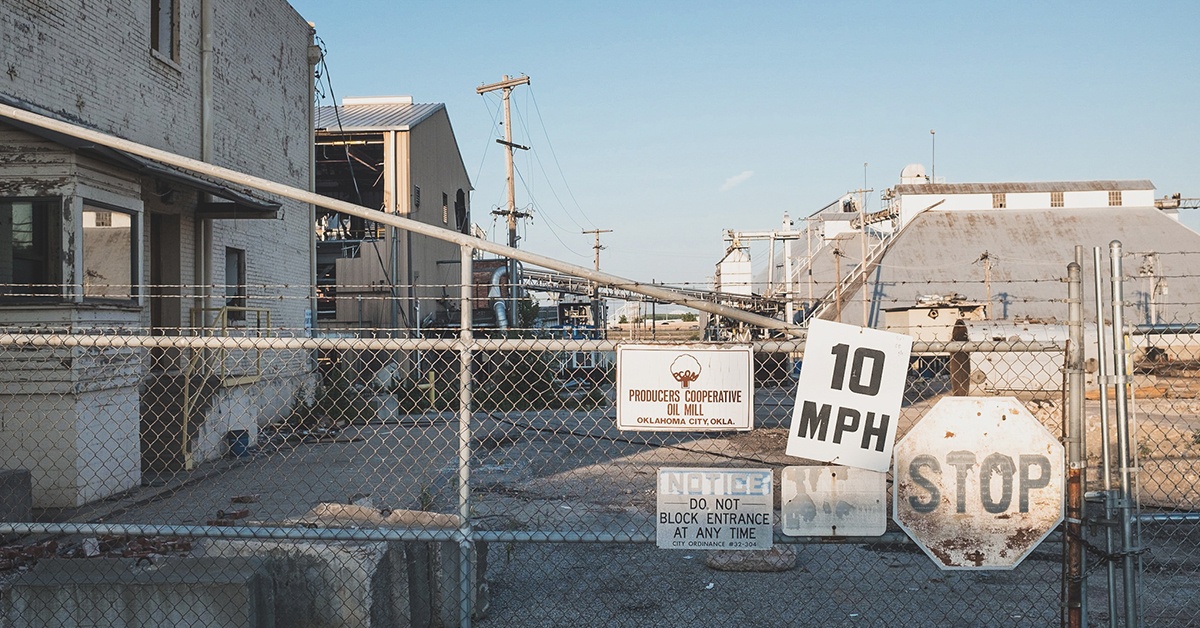 @david_hinds
If you're still not convinced that David is a walking version of the 27th largest city in the U.S., just watch him cheer at Thunder games. He's a big basketball fan (he is 6'6, remember). And Sam Presti, if you're reading this, one of David's bucket list items is to create a logo for a professional sports team. So just keep that in mind.
A creative virtuoso. A foodie. A photographer. A basketball buff. And lastly, the ultimate OKC tour guide. He gets a thrill when he can change somebody's perception of OKC from a boring cowtown to a thriving and cultured metro. So if you want to know what it's like to live in the Big Friendly…
Just ask the Big Friendly.

Learn more about David's marketing expertise:
The 8-Step Complete Logo Design Process
Customers Need Utilities to Embrace Technology
Misconception: Creativity=Artistry