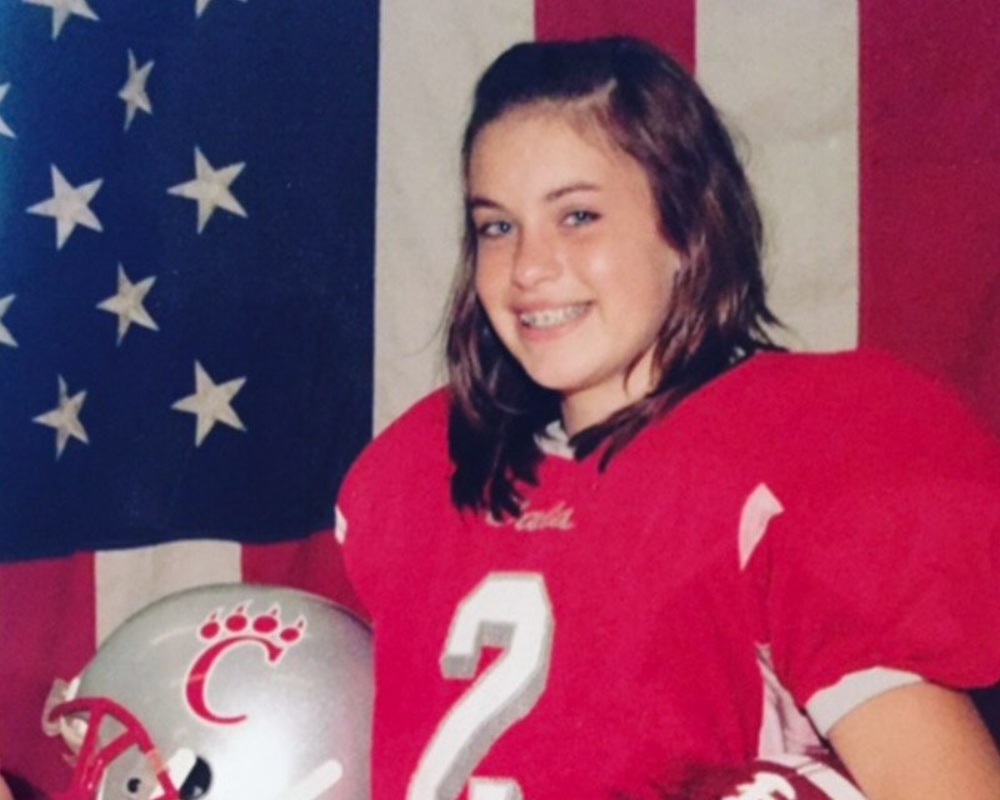 Employee Spotlight: Meet VI Marketing Strategist Leslie Denner
Most people are passionate about something. Many people are passionate about several things. And then there's Leslie Denner, who's passionate about almost everything. Call it a passion for living.
In her diary when she was young, she wrote that she wanted to be a singer, a veterinarian or the first woman president when she grew up. Currently, she is none of those things. But she has tried, and continues to try, just about everything else.
From a family of artists, musicians and those drawn to the spotlight, the creative artist/performance gene is certainly dominant in Leslie's DNA. She paints. She acts. She dances. She plays. She sings. She taught herself to read music and play guitar and violin. So naturally, she and her sister fronted a red dirt band: The Rubys. She was captain of her high school dance team, has won several drama competitions and has recently rediscovered the spotlight as the star of VI karaoke (an accolade not too difficult to achieve).
Besides mic dropping at our summer party, VI has provided Leslie a new and challenging creative outlet – voice acting. She has several projects for VI on her reel, and is actually setting up a home studio to audition for voice talent gigs for fun.
Leslie's performance gene also showed up in athletics, where she is very big into sports as both a participant and a fan. She played competitive soccer until she was 20, starting as a freshman on her high school team, and continues to play indoor soccer recreationally. She joined an eighth-grade tackle football team as a kicker, but upon realizing she was in better shape than the 14-year-old boys, moved to tight end and running back. Now she cross-trains several times a week and has completed a pair of half marathons. She is a big fan of NFL football, the OKC Thunder and because of her boyfriend, the Chicago Cubs, Manchester United and the PGA.
People have been a passion of Leslie's since she was young, and she has involved herself in helping people through mission work, volunteering and her church. The one-time non-profit management major, with sights set on starting her own non-profit, she has travelled to Uganda, Mexico and across the United States helping people in various forms and fashions. Using her marketing talents, Leslie has led the 2017 public service project for Ad2OKC that donates a free marketing campaign to a deserving non-profit in Oklahoma City.
An outdoor girl who loves nature and animals, Leslie grew up exploring, hiking and skiing in Colorado and New Mexico, and roaming her family's farm in Logan County, Oklahoma, where she learned to "rough it" with the best of them. Her travels have taken her to New York City; Tulum, Mexico; and Santa Barbara to name a few, and to Alicante, Spain, where she studied abroad... living with a Spanish-speaking family for six weeks. Her travel bucket list remains huge.
Leslie Denner has done a lot on her never-ending excursion of passion projects. And she will continue to do more as she keeps seeking and finding spotlights of her own. Call it a passion for life.
(To learn more about VI's culture, read another VI Employee Spotlight - Creative Producer Robbie Repola)