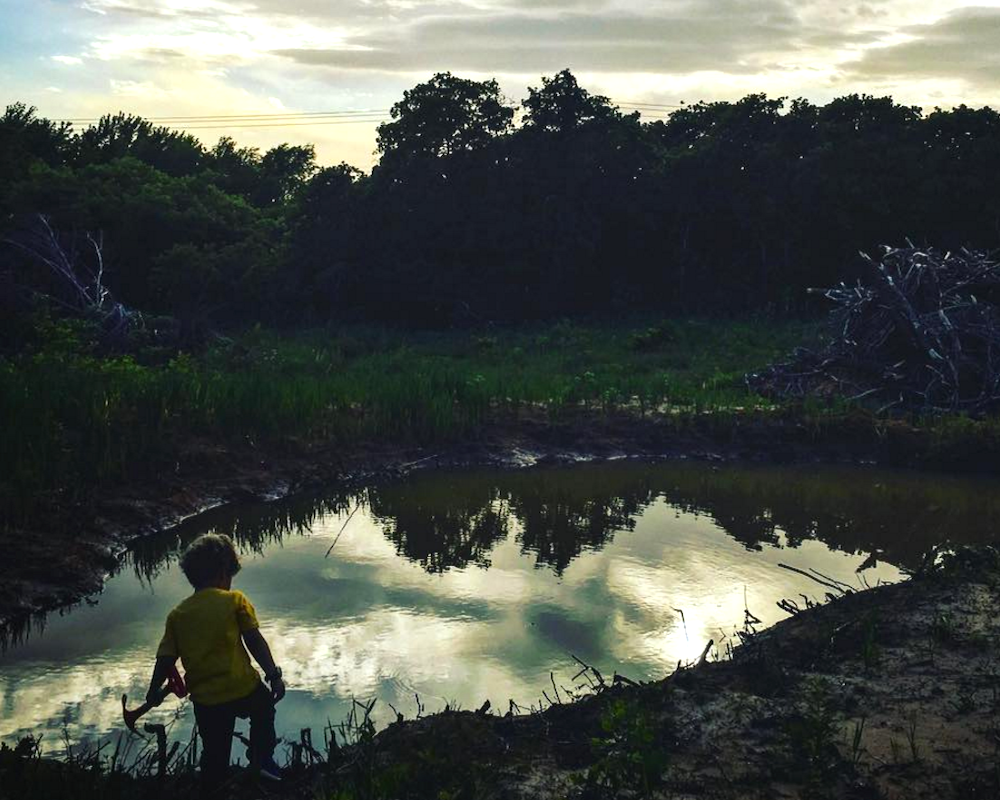 Employee Spotlight: VI Motion Group Editor Beau Leland, #FarmLife
VI'er Beau Leland and his wife Stefanie, self-proclaimed as "crazy" have started harvesting their first crop at their new organic farm in Choctaw.
The Twenty, their 20-acre spread in the southeastern OKC suburb is in its infancy, but the tomatoes are ripe and plentiful and now on sale in VI's kitchen in downtown Oklahoma City.

There are several varieties, all organic, and for three-bucks a pound, "them 'maters are damn good and damn good for you."

So how does VI's motion editor end up as the 2016 version of Green Acres? Turns out it was a combination of some bad luck, a dream and a serious leap of faith.

Three days before closing on a new home, the deal fell apart leaving the Lelands homeless. The couple had always talked about starting a farm and building a straw bale home on the property, so instead of jumping back into the housing market, they took the plunge and bought 20 acres 25-minutes east of Oklahoma City.

They've been prepping the land ever since and are living in their Airstream trailer on the property until a home can be built.

It seems Stefanie is a master gardener, and with a background in film/tv production is transitioning into running the organic farming venture full time, working the occasional film/tv gig to help fund the dream.

The dream goes like this. The Twenty will implement completely organic practices using permaculture techniques. This approach to farming features more of a "food forest" method where crops are planted cooperatively and in harmony with the natural flow and geography of the land, rather than mowing everything down and planting acres of the same crop. They plan to plant to their hearts content, but will emphasize various heirloom varieties of fruits and vegetables. The Twenty is also home to bees and chickens with goats, sheep and hopefully a dairy cow to come.

In addition to growing for themselves and their VI family, they will grow for farmers' markets, restaurants and community supported agriculture (CSA) memberships in which people would subscribe to the farm in exchange for baskets of farm goods every couple of weeks. The farm will also be open to the community in an effort to educate the public about small scale farming.

🎼 Green Acres, uh, (The Twenty) are there! 🎼
Learn more about VI's culture by reading another employee spotlight: VI Associate Creative Director Aaron Cahill.