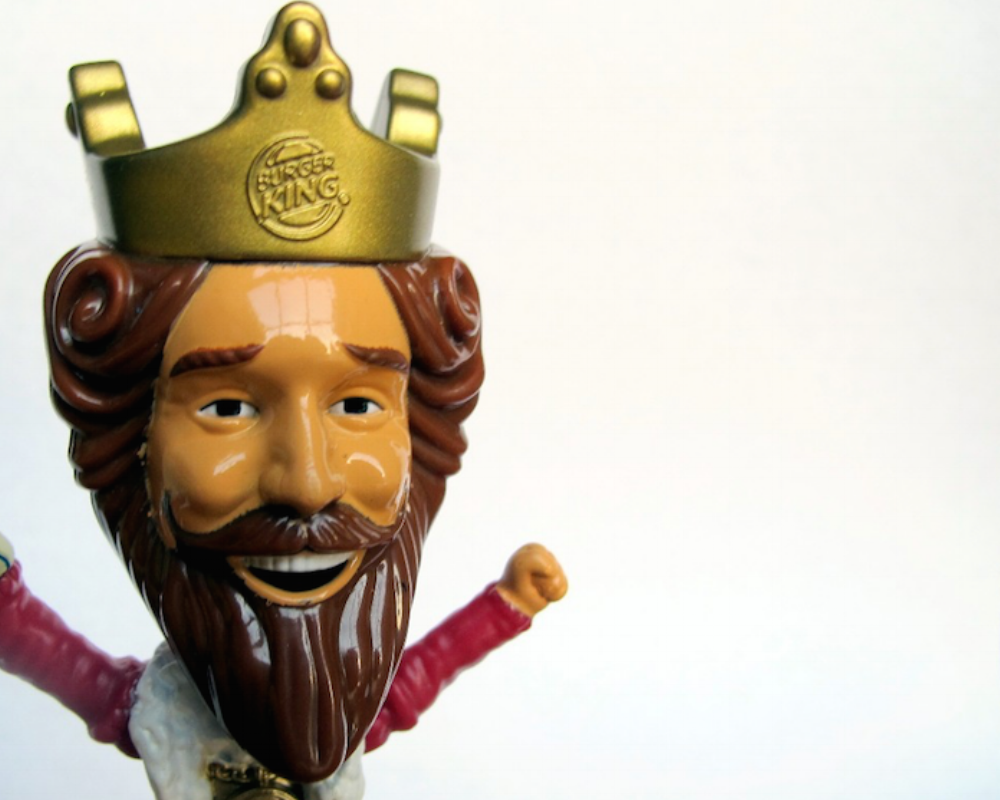 The VIth Sense: Here's Why Creative Marketing is King
The Burger King is so cool, he's probably getting a big head. In the past few months, he's been part of Floyd Mayweather's entourage, and also landed a seat in Bob Baffert's (American Pharoah's trainer) box at the Belmont. That's some serious publicity for the pop culture icon that's more than just a mascot for the fast-food chain.
BK reportedly paid $1 million to Mayweather for the opportunity. Baffert fetched $200,000. Everybody has an opinion on the value and effectiveness of such a stunt. And whether you call it guerilla marketing, product placement, or a version of content marketing, you can't help but notice it. In fact, I suspect that if BK can pull it off a few more times, we might start to see the stunt being reenacted by millennial consumers. Imagine BK seeing the King in places that they didn't know or authorize. Remember the short-lived planking and shorter lived owling craze a few years ago?
There's a lot of upside. But, I'd do it differently. Nearly 15 years ago, when the media landscape began to change and audience fragmentation really became a dilemma, my firm felt compelled to develop solutions to address it. That's when Collision Marketing was born. The basic concept was to place our client's brands into media content as opposed to commercial breaks. Not next to content - in it. Not product placement. Not sponsored content. We developed actual content for a particular media property that their audience found valuable, but was also about our client's brand/product/service. It took a lot to sell into the media properties, but once they realized that they were getting content that they would otherwise have to develop, they weren't having to utilize any sellable inventory, and they were receiving non-traditional revenue, the concept took off. In fact, as we grew and introduced Collision Marketing into new markets, the concept started to become a product that various media properties began selling - mostly radio stations because they control their content.
Native advertising is usually in print or online pubs. Written stories sponsored by an advertiser. That's not really a good long-term strategy for Burger King since most of us wouldn't care to read about fast food too often. On the other hand, imagine all of the creative things that a radio morning show could do with the Burger King brand without anyone knowing it's paid. Rod and Tom arguing over how much ketchup to put on their BK fries. Rod telling about how his girlfriend always wants to hit the drive–thru on the way home from the bar. Tom talking about how he hated Fish Friday's at home until he discovered the Big Fish Sandwich. Endless ideas sprinkled in over time. In the content that people tune in for - not in commercial breaks. That's where brands and media collide.