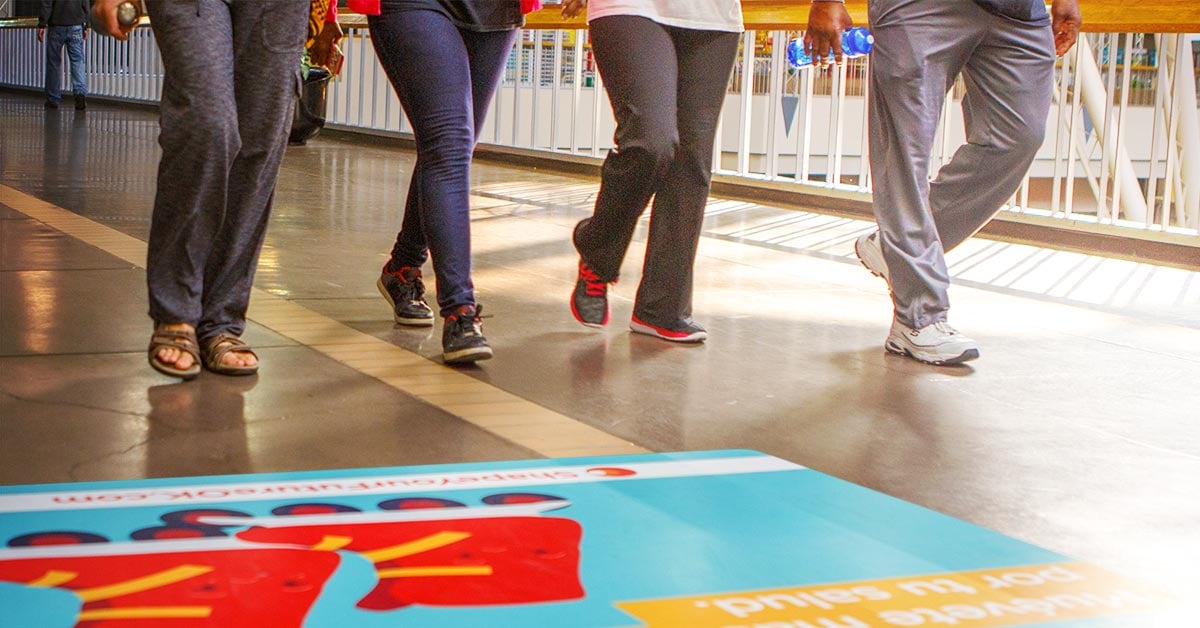 How to Develop a Content Strategy That Motivates Behavior Change
In behavior change marketing, creating high-quality content is vital. It should be strategic and tailored to the right audience. Obesity prevention is a great example to show how rich content can move an audience through the stages of behavior change.
For our client, Shape Your Future, we craft content that motivates our audience to become aware, educated and then takes action to change proven obesity-related behaviors — like encouraging them to drink less soda and fill half their plates with fruit and vegetables. Our ultimate goal is to make challenging life changes like these seem worthy and attainable.
We primarily focus on two strategies:
Motivating Oklahomans to eat better, be more physically active, choose water and live tobacco-free lifestyles
Educating Oklahomans about why healthy habits are important and how these habits can help them live longer, healthier lives
Before you begin creating content, creating personas is an effective way to research and determine who you are talking to before developing a content strategy. You have to know the thoughts, feelings, habits, and current behaviors of your audience before you can attempt to intervene and change them. For our behavior change clients, we rely on primary and secondary data to soak up every nugget of knowledge about our audiences. The more we learn, the better our content will connect and influence these audiences. We never stop learning and optimizing to keep these audiences engaged.
Here are some key strategies we've used in our behavior change campaigns, specifically with obesity prevention.
1. Inspirational Motivators
When encouraging your audience to make healthy changes, you can't use a one-size-fits-all approach. Creating aspirational content, like testimonials, is a proven strategy that helps people have their own "lightbulb" moments. Motivational calls-to-action are also an effective way to lead target audiences to helpful content on your website.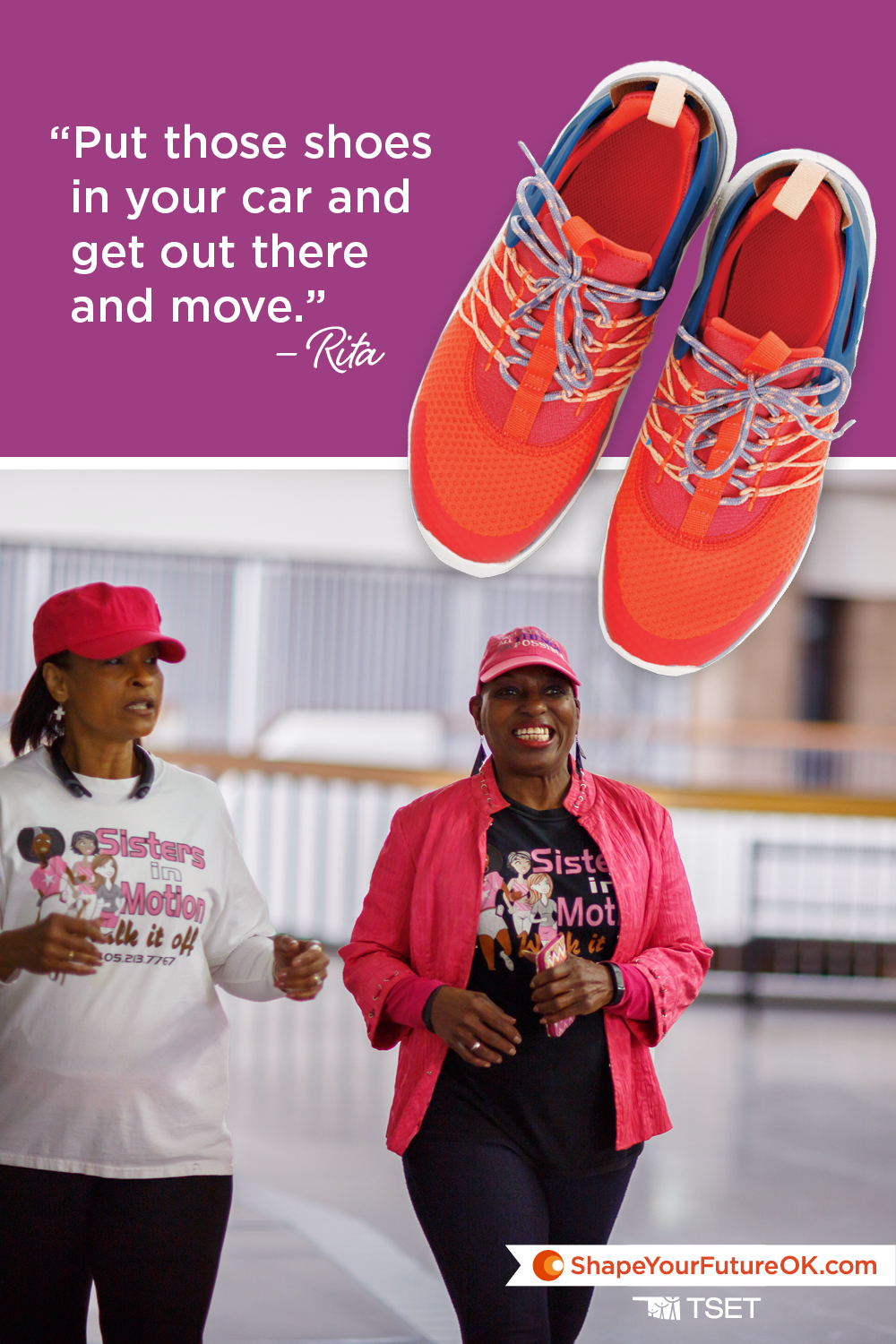 2. Education
We must educate our audiences and equip them with the resources they need to be successful. For Shape Your Future, we built a "sugar calculator" — an engaging tool on the website that educates Oklahomans on the sugar content in various beverages. We use supplemental tactics to teach our audience why consuming too much sugar is harmful to their health. By creating that baseline knowledge, your audience will be more likely to attempt to make the change you want them to.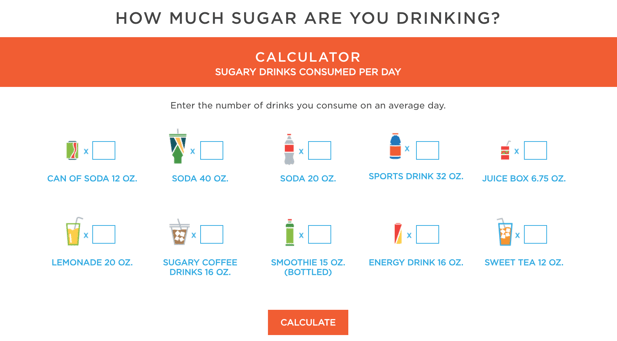 3. Breaking Down Barriers
At VI, we brainstorm ways to break down known barriers to change. Research shows that changing behavior isn't just a "yes" or "no" decision from person to person. There is an array of environmental, situational, and emotional factors that can act as roadblocks on the path to healthy lifestyles. For example, minority and rural populations are more at risk for unhealthy eating behaviors because of a lack of access to fresh produce where they live. By using an empathetic and relatable tone in the messaging, our content addresses these barriers and provides healthy alternatives and solutions.
For Shape Your Future, we created downloadable meal plans that feature 20-minute recipes for moms to save time on cooking. Landing pages were created that were framed around different barriers, like having limited access to healthy resources, tight budgets or busy schedules.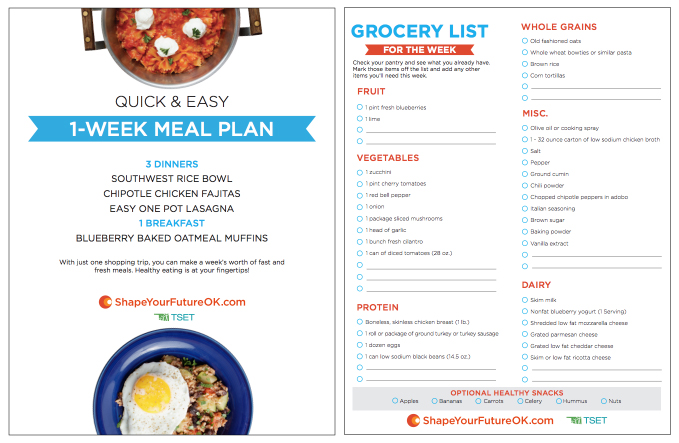 Every good content strategy begins by delving into research and focusing on the target audiences throughout design, development, and distribution. Marketers should always take time to step back and ask, "What are we creating, who is it for, why, and what problem are we solving?"
Now that you've got a content strategy, learn more about creative and messaging for your behavior change content in the next blog.