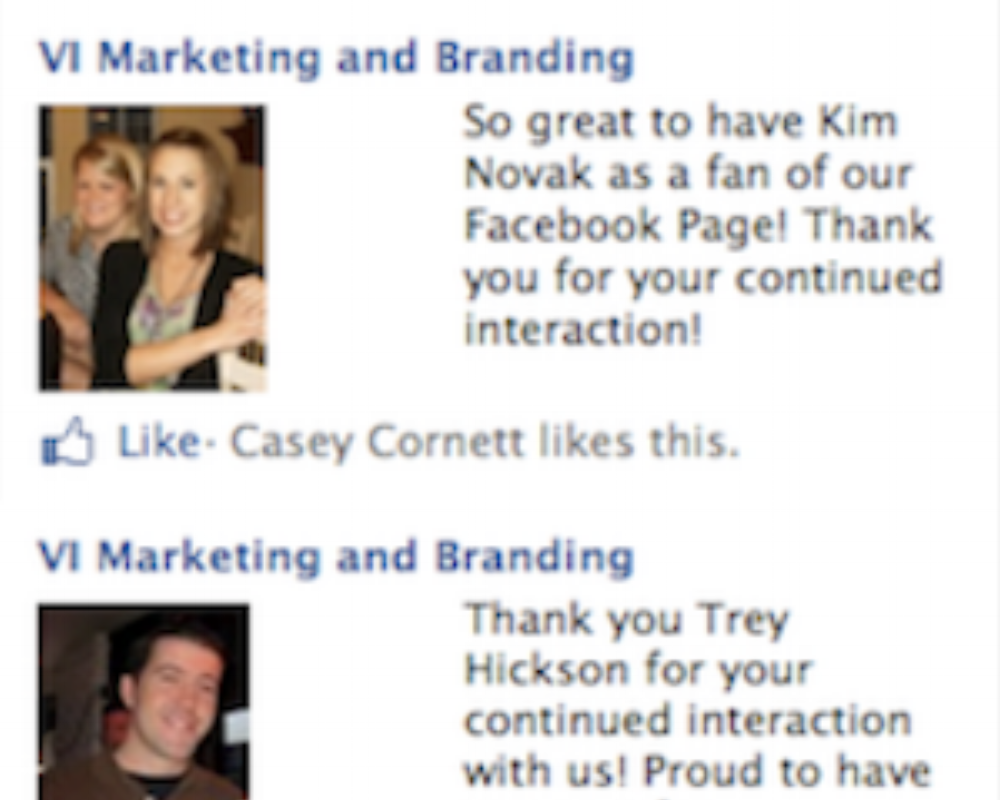 VI Marketing and Branding - "Thank you" Facebook ad campaign
Over the past two decades, VI Marketing and Branding's fans have always discussed our content throughout Oklahoma City, but, until social media, we were unable to narrow down those VI "ambassadors".
From March 1 - March 31 VI will be able to say "Thank you" to all of our biggest fans, those who interact and engage with our content and brand. Throughout March, VI will keep tally of everyone who interacts with us via Facebook. Anyone who shares or comments on our content 5 separate times on 5 separate days will be publicly thanked - VI will buy a Facebook ad thanking you while highlighting your photo and name in the ad.
We will (of course) send you a message on Facebook and get your permission before doing so.
The ad (prototype in the video above) will run until it reaches approx. 50,000 impressions in the Oklahoma City metro.
From all of us at VI, "Thank you for staying engaged."
Please email me (or comment on this blog) if you have any more questions