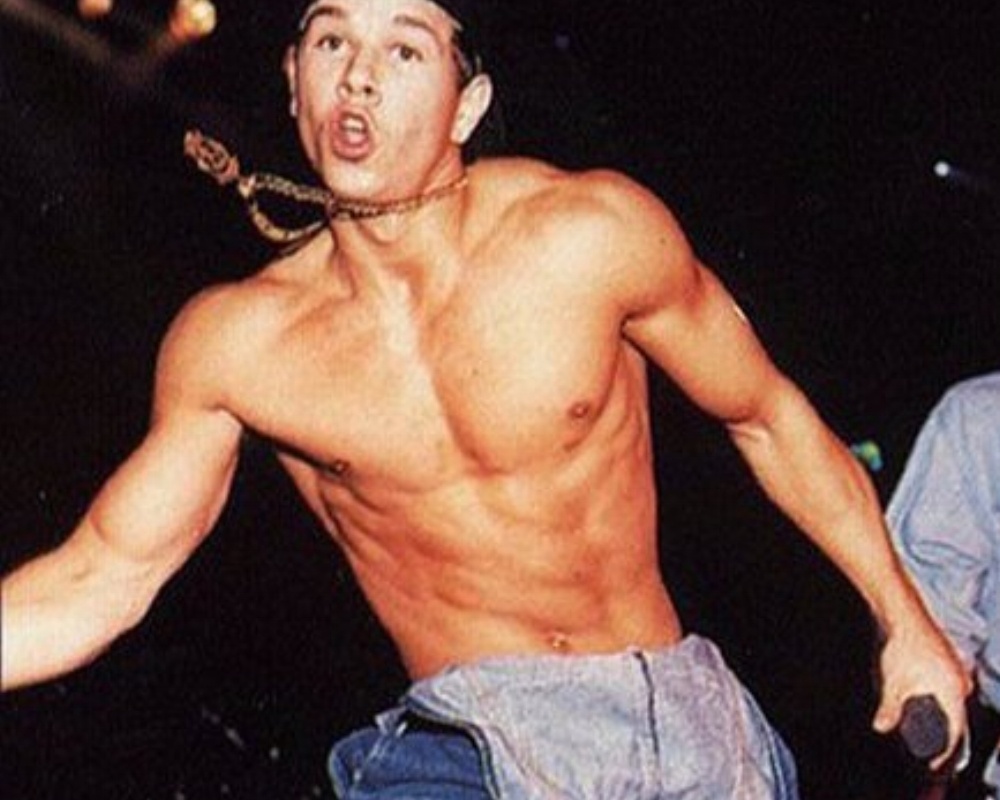 Your Brand: Lived Internally, Reflected Publicly
Recognize this guy? Believe it or not, that's two-time Academy Award-Nominee Mark Wahlberg back when he was known as rapper Marky Mark.
When it comes to living out a rebrand, this guy certainly comes to mind. But how does a company live out a rebrand? It goes a little something like this...
VI spent the first 20 years of its life as one of Oklahoma City's top ad shops, known in those days as Visual Image Advertising. About five years ago, Visual Image completely rebranded itself. Stripped to the studs, what emerged was a new agency with a new business model, new revenue streams, new hiring practices, a new name and logo, a complete new way of doing business – a new public brand.
Out of the ashes of this transition from traditional ad agency ways came VI Marketing and Branding. Not an ad agency at all, but a fully integrated marketing firm offering all disciplines of marketing with specialists in each discipline, and customizable solutions to each client. VI, through a guerilla marketing effort, went so far as to declare: "advertising is dead," a humorous take on the transition that was taking place, not just at VI but in aggressive, forward-thinking shops around the country.

I was part of the transition at VI. When I walked in donning a pinned-striped suit and silk tie on my first day, I found casual, cool, supercharged Mad Men using state-of-the-art technology, world-class creative and best-in-market strategy to create groundbreaking and award-winning results-driven work for clients throughout the country.

Leadership was engaging and involved, doors were few, space was open and shared, creativity was encouraged, collaboration inherent, work fun. Here was the company culture I wanted and I somehow managed to stumble upon.

Here was a living, working personal brand that we were proud to reflect as a public brand. But could 20 years as Visual Image (public brand) be able to become VI (public brand) with a name change and new logo?

Two decades of brand equity and evolution cannot be turned like a switch. So we did what we do, and have done for most companies who've walked through our doors. As a branding company that has so successfully branded hundreds of companies over the years – we branded ourselves. We took a long look in the mirror, asked tough questions and got honest answers.

Our Brand Dig process takes several months and was completed about a year ago. Out of it came our brand attributes, brand statement, mission statement, our culture – the VI brand.

Once our brand was revealed, it was realized as well. We live the brand and people notice. Our website was completely transformed providing an ever-changing look into VI. New and stimulating content is created daily and our social and PR teams are active in sharing daily snapshots of our culture. Our clients are recognized as ours by our work for them, and our work is recognized by the industry as "as good as it gets around these parts," and beyond. We recently won a national ADDY (how cool is that?), and were voted one of the best places to work in Oklahoma. We are growing at an unprecedented rate and our inboxes overflow with resumes every time a job opens. Business is good and work is more fun than ever.

Once your brand is well-defined it will be lived internally and reflected publicly – and that's the marketing magic.