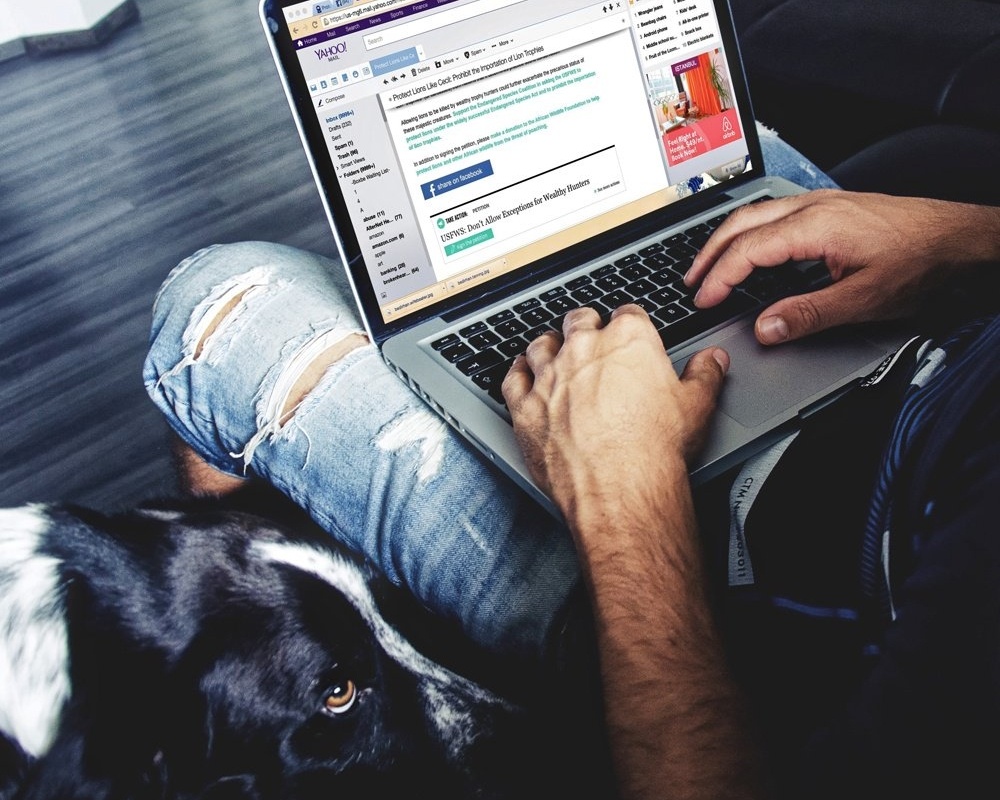 Email Marketing: Don't Mail It In.
Chatbots. Facial recognition. Artificial intelligence. These days, marketing feels less like Mad Men and more like the handiwork of mad scientists. Our connected gizmos vacuum up data so marketers can target us with eerie precision. Am I the only one who doesn't want my TV watching me? Alas, I digress.
In a world that increasingly resembles Minority Report, an old-school marketing technology still reigns supreme. You guessed it. I'm talking about email. According to a survey of US marketers conducted by the Direct Marketing Association (DMA) and Demand Metric, the median ROI of email marketing is 122%.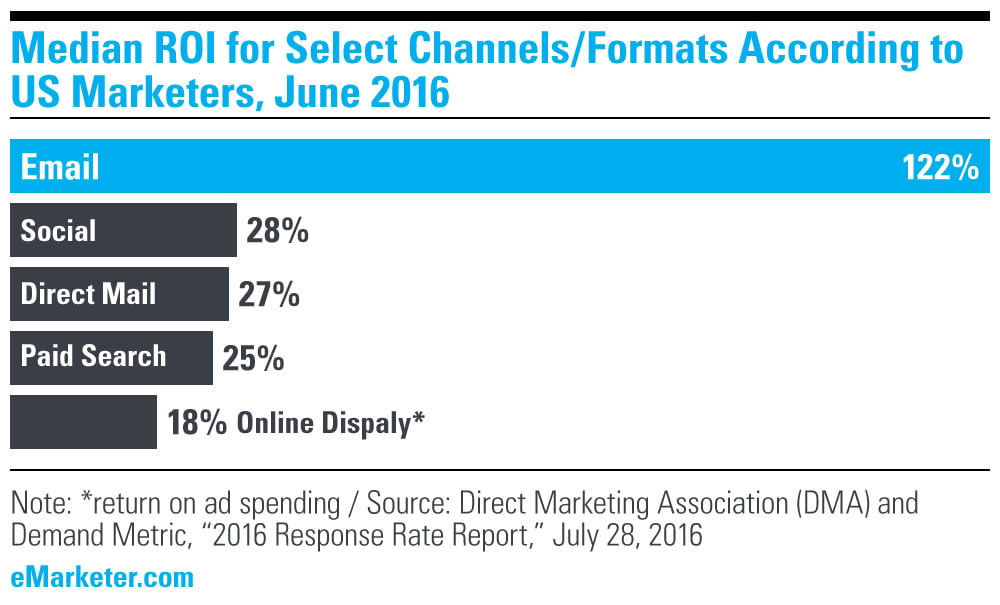 122%? What. The. Actual. Heck?
Perhaps it's the opt-in factor that drives such extraordinary profitability. In a world where consumers erect barriers against marketers, email gives them total control. Deliver awesome deals and content, and watch the sales roll in. Bombard them with irrelevant messaging, and suffer the wrath of the unsubscribe button.


To develop high-performing email campaigns, focus on four pillars of success:
1. Relevance
Segment your audience. Ask them what they care about, then stick to the subject. If your fashion shopper is a high-heel-aholic, don't bug her with a FLASH SALE ON HANDBAGS!


2. Personalization
This is about more than slapping a first name in an email. Monitor the shopping and browsing histories of your audience. Get to know their annual milestones, like birthdays and anniversaries. When they make a purchase, send a survey to evaluate their buying preferences. And A/B test relentlessly. When you integrate this data into a single campaign, you can send powerful, personalized emails that convert.

3. Originality
On this front, email is no different than other mediums. Your audience wants to be stimulated, invigorated, provoked and amazed. So don't hold back. Invest the necessary resources to develop compelling content. Your audience will reward you with clicks and purchases.

4. Value Proposition
A killer value prop is the crux of effective marketing. Ensure that yours is:
Clear
Benefit-driven
Designed to differentiate you from competitors
Set it, but don't forget it. Automation is critical to effective email marketing. Enlist services like Constant Contact, MailChimp and Emma to do the heavy lifting. These platforms send customized emails based on website actions, cart abandonment, activity or inactivity and numerous other variables. They can also manage drip campaigns based on survey data or checkboxes filled out during the opt-in process.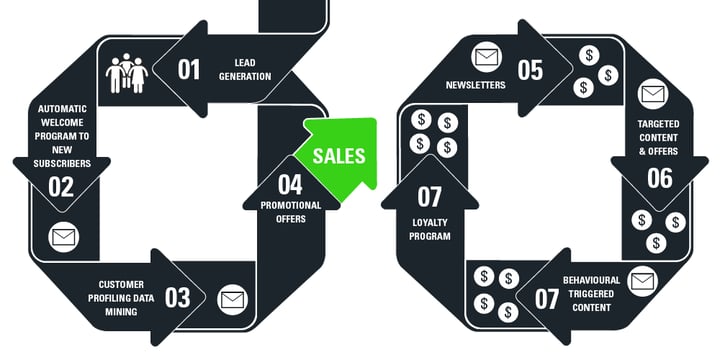 And while automation is absolutely necessary, it's not a one-and-done solution. As your list and audience data grow, seek opportunities to optimize your marketing efforts. Does your open rate peak at a particular time of day? Does one day of the week outperform others? Do men or women respond better to flash sales? Coupons? Humorous content? By scrutinizing results with a critical eye, you can identify trends that drive conversions.


In an age of whiz-bang innovation, don't lose sight of tried-and-true marketing methods. While holograms and flying billboards have their place, email's successful track record spans decades. As you allocate dollars across your marketing mix, remember three simple words that make the cash register ring: